Check Out Our Latest Announcements
Summer Vacation: May 18th-August 1st
If you still have your computer and/or associated computer charger at home, you need to turn it in ASAP! You can drop it off at the GMS office between 8 am and 3 pm.
We hope you have a great summer!
Wednesday, August 1st is our first abbreviated day of the 2018-19 school year. Friday, August 3rd is our first full day.
GMS Softball:
Congratulations to the GMS Lady Devils who defeated Ridgeview 15-10 and Colonial Heights 4-2 to claim the Area 1 Championship last night!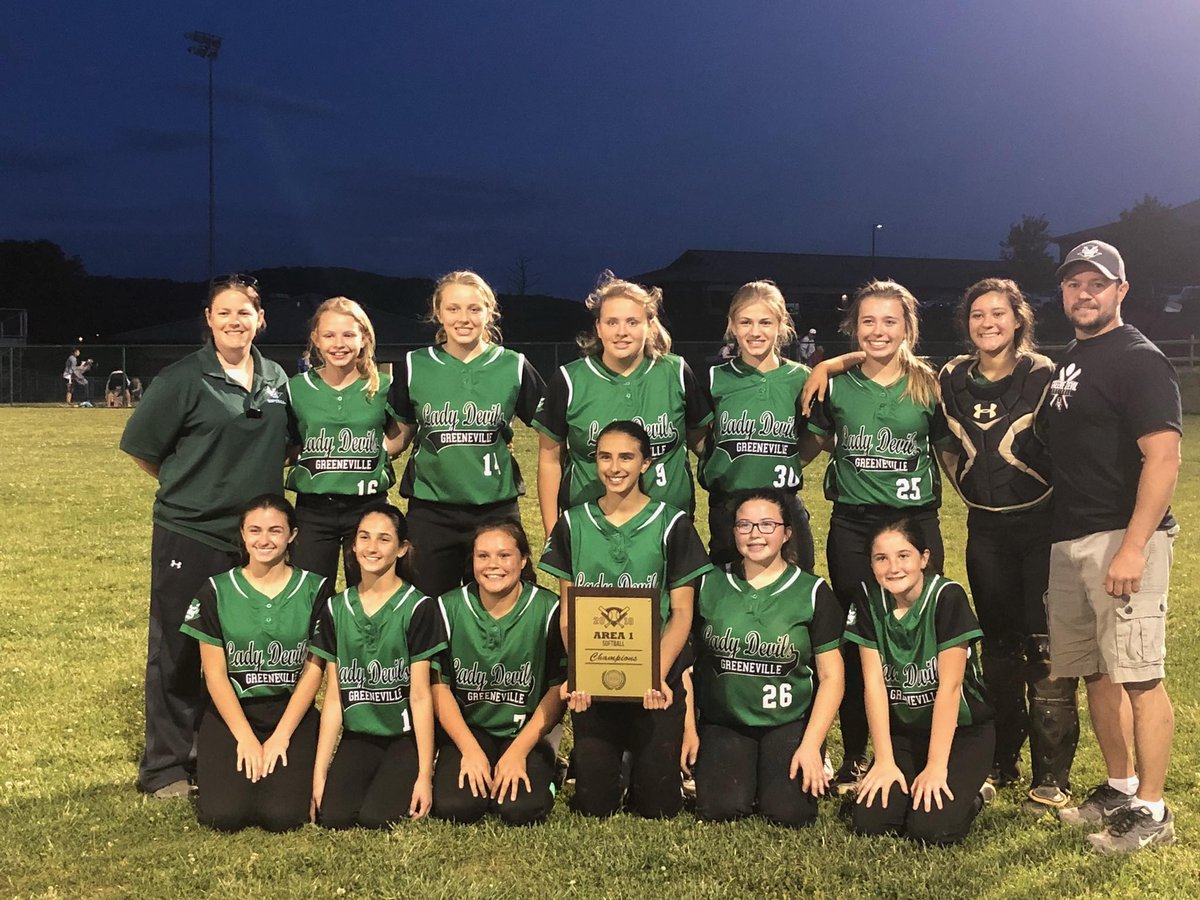 GMS Golf:
The GMS golf teams competed in the District Golf Tournament on Monday, May 7th.
We are very proud of our girls for finishing in 2nd place out of 9 teams with a score of 219! They lost to the 1st place team by only 3 strokes! Even better, Jennie Bulawa shot the lowest score of all girls participating with a 106!! They will move on to the Regional Golf Tournament next week.
The boys came up a little short as a team, but still finished in 3rd place out of 10 teams! Dougie Fezell and Alex Broyles qualified for next week's regional match as individuals.
Great job GMS Golf!
GMS Track:
GMS traveled to Dobyns Bennett High School to compete in the district Track meet on Monday, April 30th.
The boys team placed 2nd overall. Jaden Stevenson won MVP!
Individual Results:
Long Jump- Stevenson 1st
Discus - Bowman 2nd
Shot put - Rashard 2nd
Hurdles- Moore 1st
4x200- 2nd
4x100 - 1st
200 - Gudger 2nd
100 - Stevenson 1st
The girls team finished in 4th place overall.
Individual Results:
Discus- K. Wallen 1st
4x100 - 2nd
200 - O'Dell 3rd
100 - O'Dell 3rd
Long Jump - Youngblood 2nd
GMS Chorus:
Congratulation to chorus members for receiving a Superior rating at the state festival in Knoxville on Friday! What a wonderful and talented group of young men and women!
(Video courtesy of Mr. Jeremy Simerly)
GMS Twitter Account:
If you are on Twitter, please follow GMS, @gms_tn.
GMS Track:
GMS competed in a meet at CAK High School in Knoxville on Wednesday, April 18, 2018.
The GMS Boys 4 x 100 team consisting of Damien Short, Jaden Stevenson, Brock Moore, and Mason Gudger, broke the state record in competition at CAK High School, winning the event with a time of 46.42 seconds.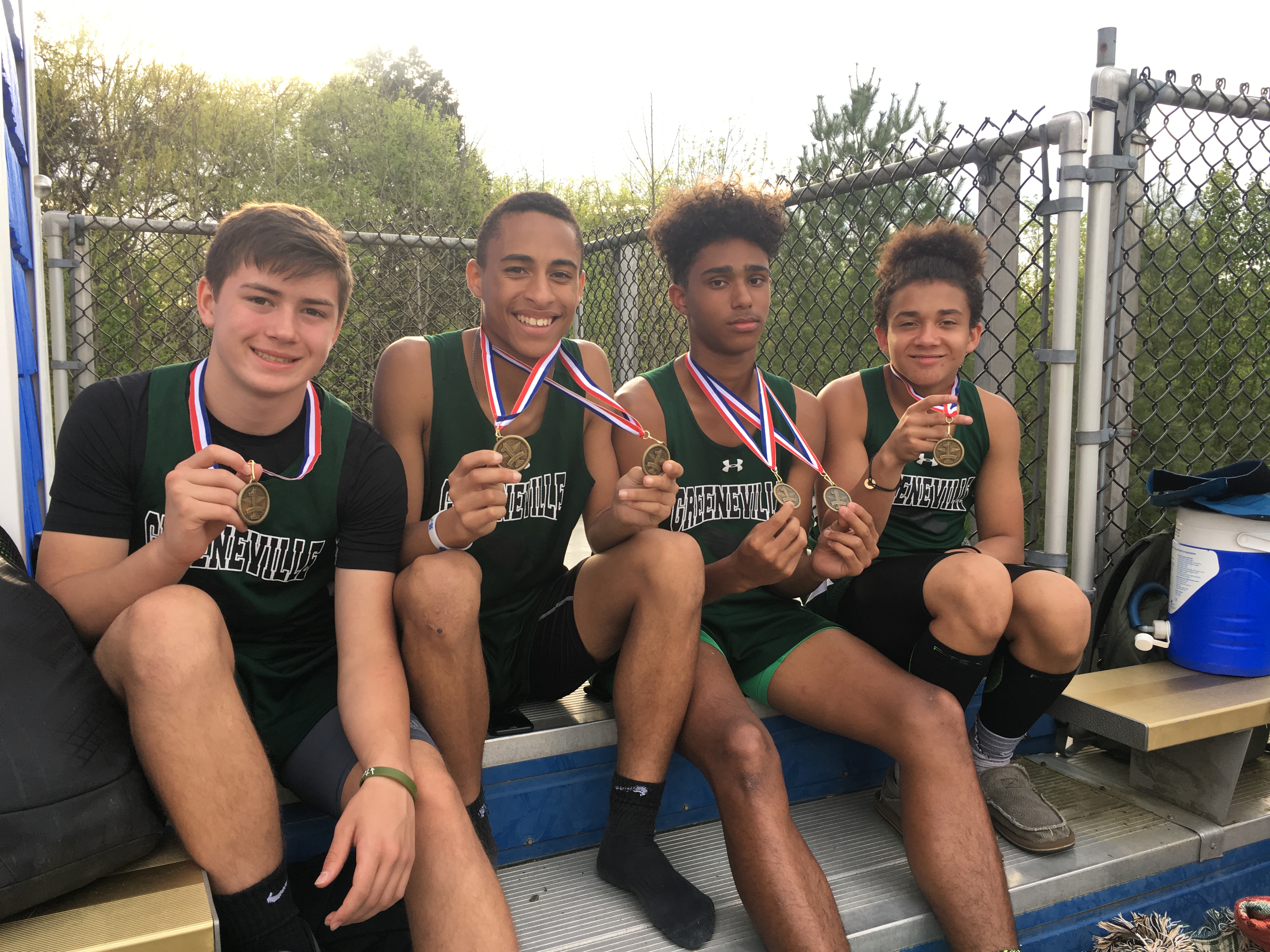 John Bowman placed 2nd in discus. Jaden Stevenson placed 1st in the 100 M and 2nd in the long jump. Brock Moore finished 1st in the hurdles, and Mason Gudger came in 3rd in the 200 M.
GMS Baseball:
GMS played Madison County, NC in a double-header at home yesterday.
Eighth grade players were honored at this game, as it is the last regular home game of the season.
GMS won the first game by a score of 4-0 and they took the second game 4 to 2.
Wrestling:
Hunter Mason and Kodiak Cannedy competed in a take-down style National Tournament in Columbus, OH the weekend of April 21st. Hunter placed 5th and Kodiak placed 6th.
Homework Help:
Students at GMS needing help with homework have two outstanding options! GMS has tutoring available M-Th until 4:30pm. Students living in the city may ride the bus home and car riders will be picked up in the rear of the building.
Another option is Homework Hotline! Students can call, chat, or email for help M-Th from 4pm-8pm to receive help with homework.
Phone: (615) 298-6636 Chat: homeworkhotline.info Email: ask@homeworkhotline.info
Parents, please encourage your child to access one of these support services.
Box Tops for Education:
Althought the competition has come to an end, please continue to save your Box Tops for GMS. You can still turn them in to the office at any time!
We raised $535.90 through our Fall Box Tops collection! Thank you to our GSIA, who counted and submitted all those Box Tops!