Check Out Our Latest Announcements
Registration Blitz:
The dates for the GMS Registration Blitz for the 2017-18 school year will be July 17th from 9 AM-1 PM and July 18th from 1 pm-4 pm. Current students should get Infosnap codes sent to their email address.
August 2, 2017 will be an abbreviated day for students. The first full day of school will be Friday, August 4th.
Track:
Several track team members placed in the Sectional Meet. Kaylie Wallen placed 4th in the discus and Emma Renner took 3rd in the long jump, which qualifies her for State.
The Boys team brought home a 2nd place overall finish. Colby Freeman and Jayden Stevenson both won three First Place medals. Colby won the 800, 1600, and 4x400. Jayden won the long jump, the 100, and the 4x400. Matthew Vance & Mason Gudger are the other two members of the 4x400 squad advancing to State. Mason Gudger also took 2nd place in the 200. Brock Moore finished in 2nd place inthe 110 hurdles.
There will be no practice today.
Only the team members who qualified for State will practice tomorrow. Everyone please turn in your uniforms!
Golf:
Both the GMS Boys and the GMS Girls finished in 2nd place in the district Golf match, which allows them to advance to Regionals.
Lexi Humbert was the medalist for the girls with a 97. Jennie Bulawa shot a 115 and Julia Brown shot a 121.
Charlie Strange notched the low score for the GMS boys with an 88. Drew Wampler shot a 92, Alex Broyles shot a 93, and both Doug Fezell and William Crews shot 98s.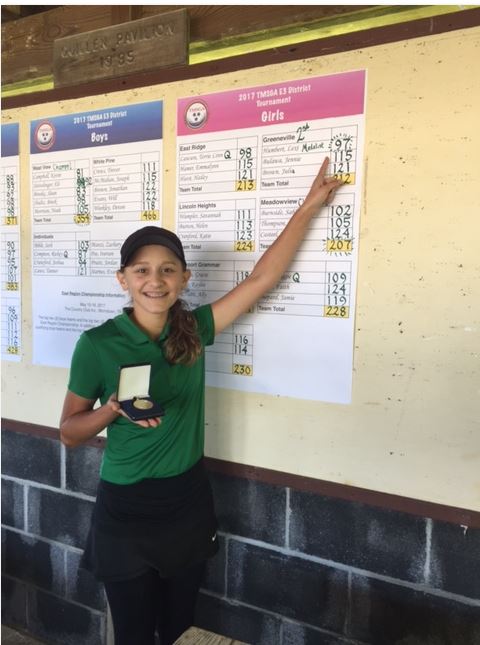 Outstanding Students:
Three of our GMS seventh graders scored higher than the national average in one or more areas on the ACT exam and were recognized for this outstanding achievement.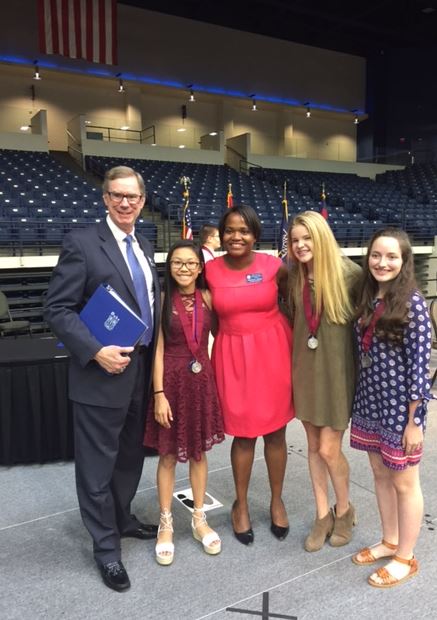 Christy Nguyen, Alexandra Duckworth, and Ellie Beth Youngblood
Chorus:
The GMS Chorus received a superior rating at their competition on Monday, April 10th. Congratulations!
Field trip money needs to be turned in to Mrs. Lafever ASAP!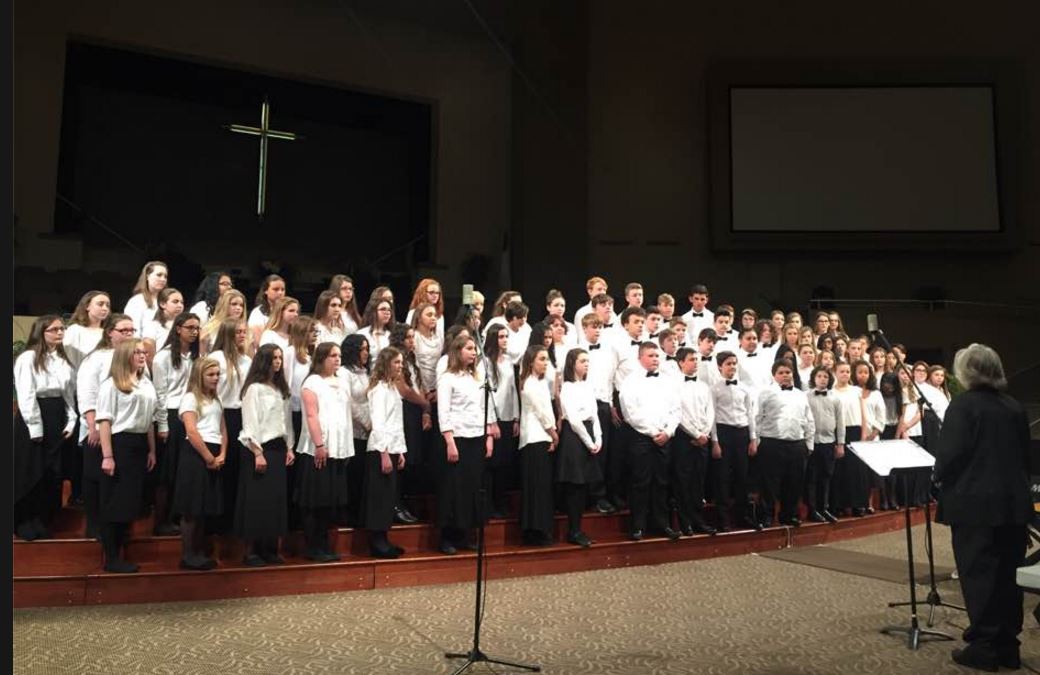 GMS Parent Night Fall 2016:
The PowerPoint presentations for the 6th Grade Parent Night can be viewed in PDF form by clicking here.
The PowerPoint presentation for the 7th & 8th Grade Parent Night can be viewed in PDF form by clicking here.