GMS was selected by Microsoft as a 2017-2018 Microsoft Showcase School, the only Tennessee school to receive this honor for the 2017-18 school year. We were recognized at the January Board of Education Meeting on Thursday, January 25th, along with Mr. Tim Cornett, our Microsoft Representative.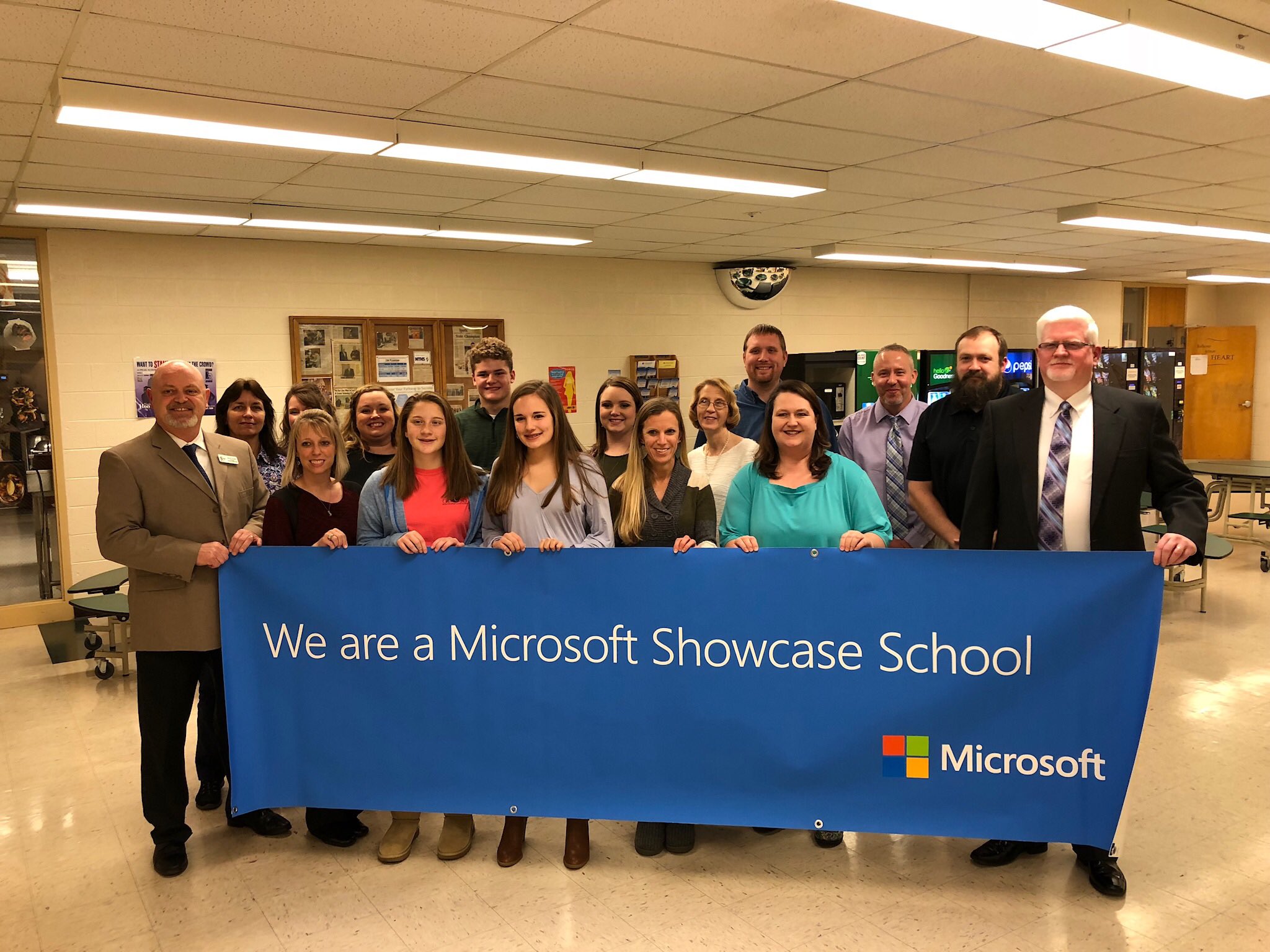 Microsoft Showcase Schools are recognized leaders in personalized learning. They enable anywhere, everywhere learning through the effective use of Microsoft solutions.
One of the factors that contributed to this award is that Greeneville Middle offers Microsoft certification to its students. The certification is for Microsoft Word, PowerPoint, Excel, and Access. The students have to take tests in each to get certification for that certain Microsoft program.

These are the same tests that adults take to be certified in these Microsoft programs. Middle school students who get certified can use their certification when searching for a job after high school.

As a Showcase School, GMS will work closely with Microsoft to lead innovation in education and communicate a vision for education enabled by technology through the hosting and mentoring of other schools in the community on transformational educational practices.