Paula's Place
Welcome to Paula's Place!

Paula's Place received a large donation of food, thanks to a very sweet young lady!!
Atyanna, a student at Hal Henard, turned 9 years old in mid August.  Instead of receiving birthday presents, Atyanna asked for her guests to bring food for Paula's Place. 
She collected 63 food items, and donated them all Paula's Place to help feed students and their families that may need additonal help from time to time. 
THANK YOU, ATYANNA, 
FOR YOUR GENEROUS SPIRIT AND YOUR 
PRECIOUS, CARING HEART!!
You ensured that several children did not go hungry today!!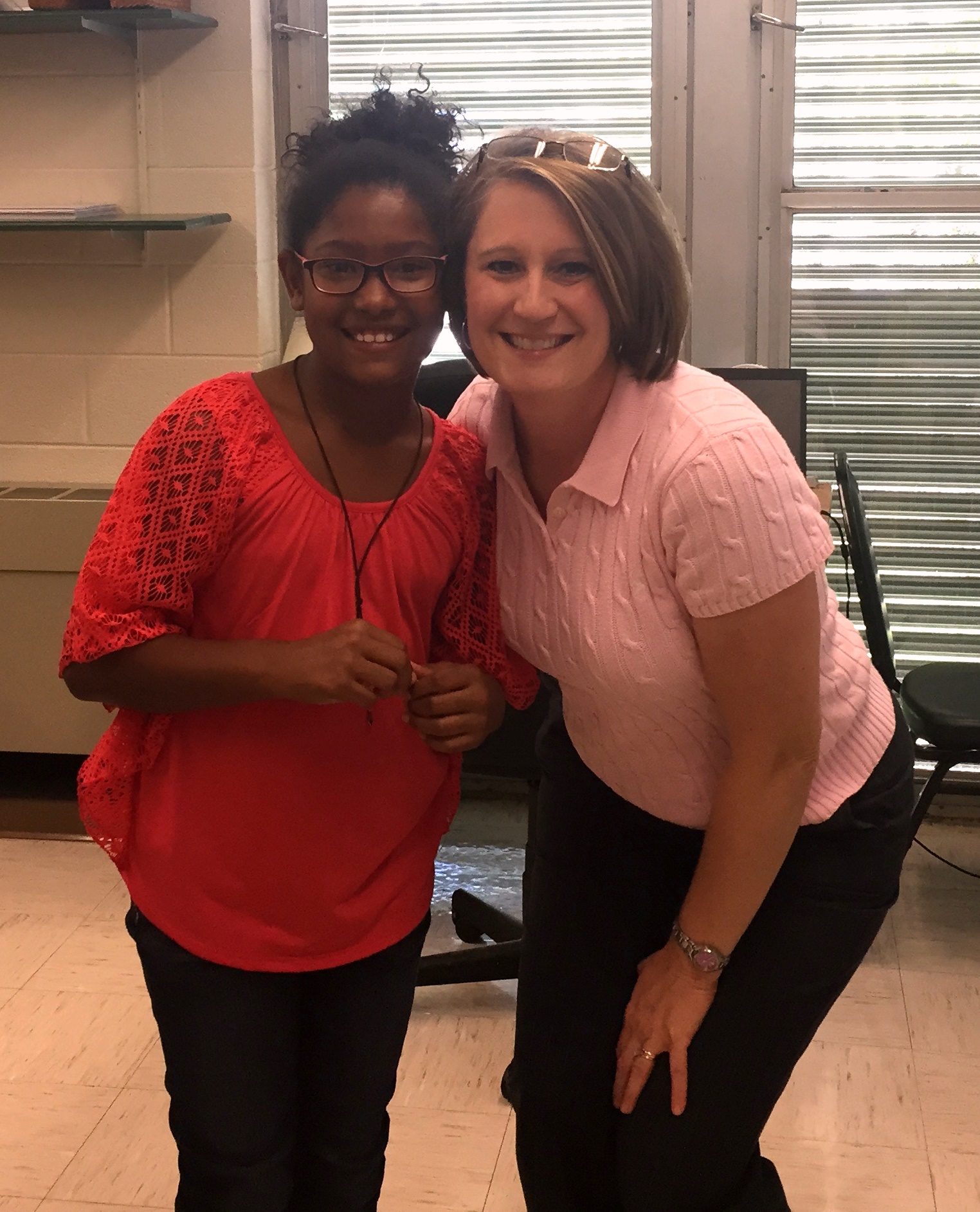 ---
What is "Paula's Place?"
Paula's Place is named in honor of Paula Averett, guidance assistant at Greeneville Middle School. For many years, Paula has advocated for the students of GMS, making sure they receive the resources necessary for school success, including food, household supplies, clothing, eyeglasses, etc.   Paula has selfishly given of herself and her time for years to ensure students do not go hungry, have appropriate clothing for school and the seasons, and have shopped for gifts to make sure there are presents for the kids on Christmas morning.   We have named this pantry "Paula's Place" in honor of Mrs. Averett for all of her hard work and generous, giving spirit.
We have just started this outreach and have hopes of continuing it throughout the year and for years to come.  If you can help by sending food or clothing, please feel free to contact me at any time for instructions as to how to get them to the appropriate place at GMS.  (willsj@gcschools.net)
When supplies come in, GMS students help collect, organize, and prepare the items for delivery. 
We will be collecting food, clothing, and blankets on an ongoing basis to assist students and families at GMS. Donations are always welcome!
If it were not for the generosity of staff members, parents, students, and friends, this project would not be possible.  Please remember us when cleaning out closets or looking for a place to give back to the community.  "Paula's Place" will always need you!! 
Thank you for interest in helping to support "Paula's Place!"
Mrs. Jana Wills
---
Sign up on the top of this page under "Forms" to receive Remind 101 information about Paula's Place!!
---
Paula's Place Participated in the 2014 Feinstein Hunger Challenge, and our grant was accepted!!  Thank you, Alan Shawn Feinstien for you generous help and support of Paula's Place!! 
 Click here to visit the Feinstein's Webpage for more information.
---
GMS will be participating in a food drive soon.  Each grade level will be asked to bring the following items:
6th Grade
Fruit (cans or  cups), Jello, Pudding, and Cereal
7th Grade
Instant Potatoes, Ravioli, Mac and Cheese, and  Pop Tarts
8th Grade
Canned Beans, Canned Corn, Canned Soup
---
---
Second Food Delivery Video.  Check it out by clicking HERE!!!!!
I could not do this if  these kids did not help me!! They are absolutely amazing!!!
Thanks, you guys!!!
  ~Mrs. Wills